There are precious few films that can't be spoiled, but Kenneth Branagh's take on the immortal footwear-centric fairytale Cinderella may well be unspoilable - which explains this everything-but-the-crystal-sink trailer, all expanding pumpkins and cheeky CGI mice.
If you were hoping Disney's live-action do-over of their much-loved animated feature was going to keep things traditional, prepare to get very excited...
As you may have worked out by now, Cate Blanchett plays the evil stepmother, Richard Madden is the handsome prince, Helena Bonham Carter is the Fairy Godmother, Holliday Grainger and Sophie McShera are the wicked stepsisters, with Lily James as Cinders herself.
The script, written by Chris Weitz, follows the fortunes of young Ella (James) whose merchant father remarries following the tragic death of  her mother. Keen to support her loving father, Ella welcomes her new  stepmother Lady Tremaine (Blanchett) and her daughters Anastasia  (Grainger) and Drisella (McShera) into the family home. The rest, as no-one says, is myth-tory.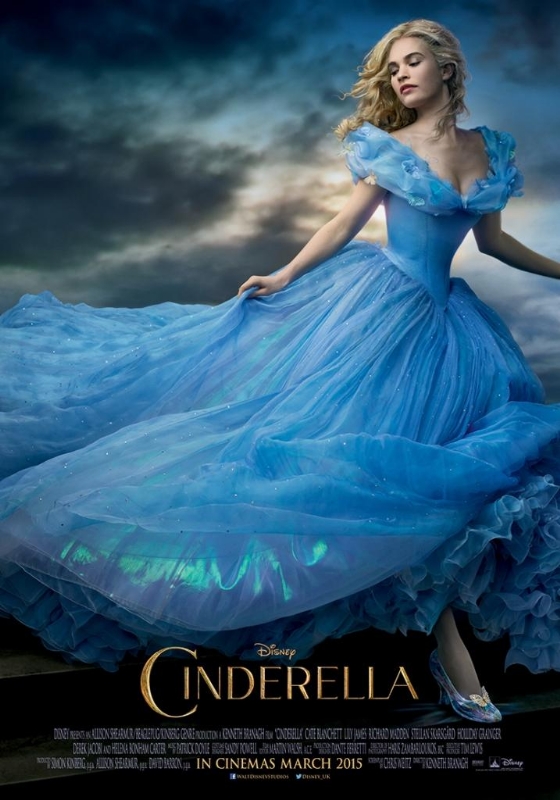 Cinderella will go to the cinematic ball on March 27, 2015 in the UK.
Source: http://www.empireonline.com/
---