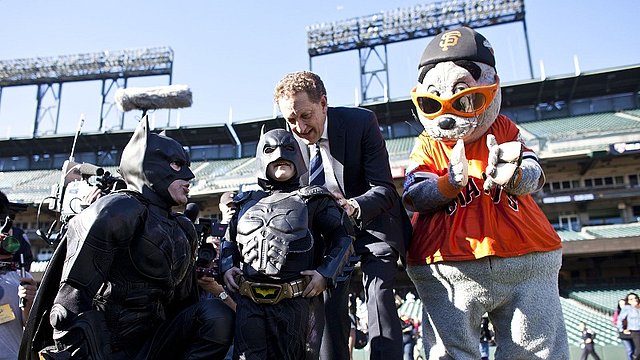 As was previously known Julia Roberts announced the production of the film "Batkid Begins".
The film is about a boy who has leukemia. The kid made a wish one day to be a superhero.
He sent this desire in a special Fund, which helps sick children.
Vires:
NoPantsMcLane
She should play Batkid. That's an instant Oscar win right there.
Rando 
This was one of the coolest things that has ever happened. If you haven't heard the story about bat kid you should check it out for sure. It was was pretty awesome how everyone heard about this and turned up to cheer him on and turn San fransisco into Gotham for the day. I don't know about a movie but the real thing was amazing.
I love the story, so inspiring. I think they should just call the movie "Batkid" instead of "Batkid begins" though. It associates it with one batman film. It should be it's
---